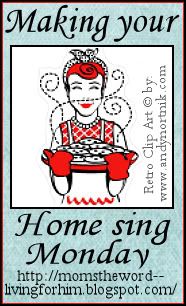 My husband is filling in on 3rd shift again this week at work. There is suppose to be a rotation plan but..... he is having to pull 3rd again this week. Two weeks in a row! Working 3rd is not the best situation for our family. To say that it throws our routine into a tizzy is an understatement.

As a result of my husband leaving for work at 10:00 p.m., the kids stay up late and end up sleeping late the next morning. We have to be extra quiet during the school day so that Daddy can sleep. He is a little more grouchy ..... but I believe that I would be also!
Even though working 3rd is an adjustment for our family, in these times I am so thankful that my husband has a job. We are so blessed with all that we have been given.
I try to make things a little more easier during these 3rd shift times by making sure my husband has quiet time to get enough sleep, making sure he has good meals to eat and just by listening to him when he need to talk. I try to make it a little easier on the kid also, they want to see their daddy, so staying up late and sleeping in the next morning is not a big deal. We home school so we can make adjustments where they are needed.
Just by paying attention to little details our life on 3rd shift runs so much easier! That is how I am making MY HOME SING!
Please visit Moms the Word
here
for more information about Making your Home sing Monday!