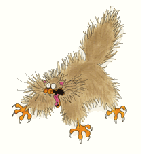 I am afraid it is one of those days today.... My DD is enrolled in Georgia Virtual Academy....an online public school. I found out yesterday that she is
a littl e
behind in Science and History. WHAT?? How did that happen. So needless to say, I am in frazzle mode!
She is a wonderful student and I now she will catch up fast, it is just that I DO NOT like to be behind! We want to finish on time!!!!! Do you hear me????? I do not want to do school during the summer!!
I had several post planned, but they will have to wait until later... check back!!! I have a couple of great recipies to share!
So,
enough
ranting.... lets get to work!!!!