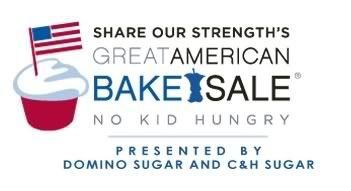 Domino Sugar is a presenting sponsor or the Great American Bake Sale - No kid Hungry campaign. You can hold a bake sale with your family, friends,or neighbors and help raise funds to help provide after school and summer meals to children that are at risk of hunger in your community.
Registration begins on March 1, 2009. For more information go to
www..greatamericanbakesale.org/domino
You can also look on the back of any Domino sugar bag for the info. This is right up my daughters ally... she loves to bake. Sounds like a great community proj
ect for the kiddos!