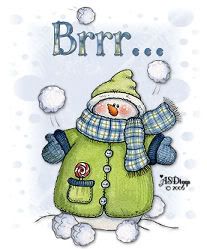 Last week the weather here was rather chilly. I love to have soup for supper on those cold nights! I had bought some Fire Roasted tomatoes last week and decided to try my hand at making an Italian style soup. Believe it or not, I just went with the ingredients in my head and it turned out sooooo yummy..... my hubby loved it and he is not a big soup lover!
Here's the ingredients......

Italian Vegetable Soup

2 regular cans Fire Roasted Tomatoes (I used Muir Glenn)
2-3 whole Squash, quartered
2-3 whole Zucchini, quartered(more or less of each for your taste)
1 lb. Italian sausage (I used Jimmy Dean)
1 cup water (I use the tomatoe cans and get all the good out of them!)

Brown Italian Sausage, drain ( I rinsed it under warm water to remove more fat)
Add both cans of Tomatoes, squash and zucchini. Add salt and Pepper to taste.