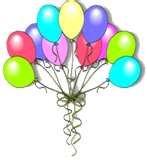 This is my 100

th

post!!!!
I can hardly believe I have had 100 posts worth posting!!! It has been such fun and such a wonderful release to be able to post and have my blog friend read them!
This celebration is not only a celebration of my 100

th

post but mostly a celebration of you .... my blog friends! I have met some

wonderful

friends via the blog world and I want to say

Thank you!
To help celebrate, I am hosting my

first giveaway!!!!!!
With

Mother's Day

coming up next Sunday, May 10

th

, I thought this book would be perfect!
I have posted several times about Jill Savage and her organization called Hearts at Home.
This book is a wonderful collection of inspiration stories from Jill and several other Mothers. The stories will make you laugh, cry and celebrate this journey called

Motherhood!

I have read the book twice and have enjoyed it thoroughly! (small disclaimer ... the front cover was bent a little (not really noticeable)... but I wanted the book so bad.... I bought it from the bookstore that way ;) !!!) The picture above is of my copy that I am giving away!
If you are interested in entering the giveaway, I have

two

things for your to do.....
1. Leave me a comment letting me know you want to enter.
2. Tell me one reason you love being a Mother or if you do not have children... leave me one reason why you love your Mom so much!!!
I will leave the giveaway open until Thursday, May 7

th

(my

Momma's

Birthday!) at midnight.
I will announce the winner on

Friday

morning!!!!

I look forward to reading each comment!!!! Happy Monday!