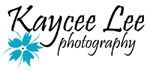 If you have not had the privilege of visiting Kaycee Lee's photography blog, I would highly recommend that you do...pronto!!! She is a very talented, teenage girl that has a true eye for photography and she is having an awesome giveaway!
Her Mother was one of my first blog friends and you could not meet a sweeter family!
Visit her
here
to enter her giveaway and tell her I said "Hi"